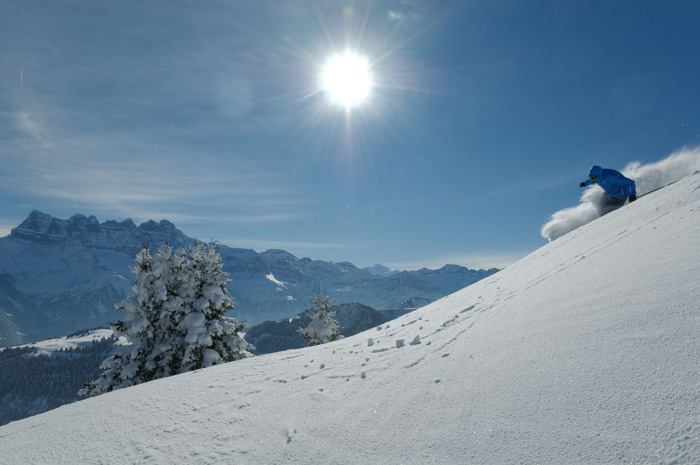 FULL NATURE CENTER !!
Avoriaz is ideally situated in the middle of the Portes du Soleil, giving you access to a high-level ski area. Every day you can set off in a new direction to the most stunning panoramic views. The Portes du Soleil has 650 km of slopes.The mountains here are guaranteed to be covered in snow from December to April, with an average of 8 metres' snowfall per winter. This is why weathertoski.co.uk and Financial Times has ranked Avoriaz in the Top 10 snowiest ski resorts in Europe in 2013.
The resort is completely pedestrianised so get ready to get around by foot, skis or sledges. Here you ski among stunning scenery, with open panoramic views of the Dents du Midi, Dents Blanches and the mountains beyond… You can ski to the far side of broad valleys, with pistes running down in between the trees, for family skiing it is great fun for everyone, both children and adults!